2020
February
27/02/2020 Managing the Care and Welfare of Asylum Seekers and Refugees
This RCGP Wales event is a half day afternoon event and will include a buffet lunch with refreshments upon arrival at midday.
March
11/03/2020 Diabetes Study Evening
We will talk through the modern approach to caring for our patients with type 2 diabetes, lots of practical advice discussing lifestyle interventions, setting HBA1c targets and making medication decisions – looking at both older and newer agents. The aim is it allow you to feel more confident in this new world of type 2 diabetes management in primary care.
April
May
14/05/2020  RCGP Wales - Early Detection of Liver Disease in Primary Care Workshop
RCGP Wales are hosting this Early Detection & Prevention of Liver Disease in Primary Care Workshop, in collaboration with the British Liver
16/05/2020 Cardiff Medical Society Celebratory 150th Anniversary Dinner
The first meeting of the Cardiff Medical Society was in 1870, 150 years later it still has a flourishing membership, regular meetings and is a great way to meet colleagues and catch up with old friends. To mark this momentous occasion we are aiming to have a big celebratory dinner. Enquiries to
cardiff.medicalsociety@gmail.com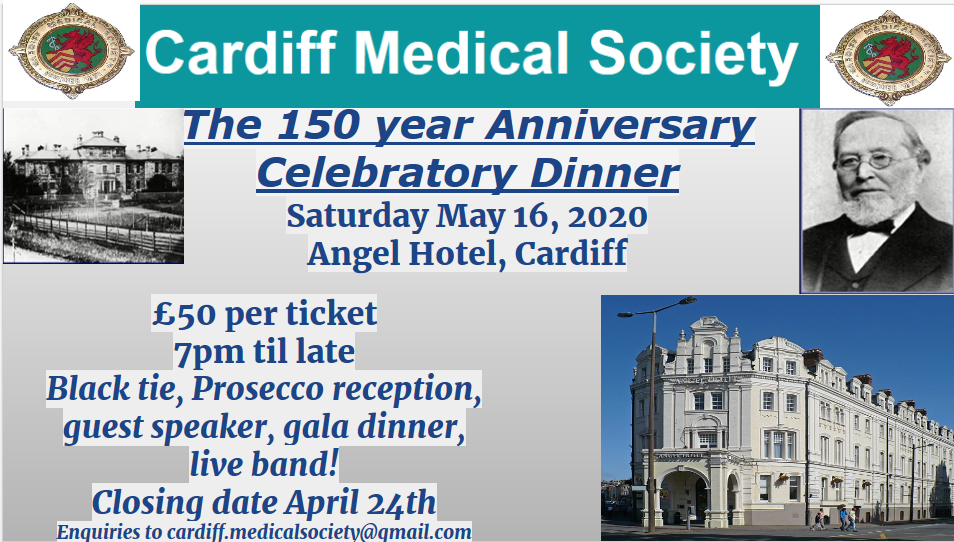 June
July
August
September
October
November
December
2021
January