INTER-PRACTICE SALARIED G.P.
Negotiable / Barry
Apply
Job title:
INTER-PRACTICE SALARIED G.P.
Salary: Negotiable
Location: Central Vale Cluster, Vale of Glamorgan
Do you want to experience what it is like to work in different practices?
GP surgeries continue to be fundamental within the NHS and to our population.  We need to recruit the highest calibre of GPs to provide healthcare.
Based in Barry, we have an innovative opportunity as an inter-practice salaried GP, working sessions between 3 practices.
We can offer a variety of sessions with competitive salary and flexible approach to sessions and working patterns with a fixed term contract as an option.
In return, post-holders will have the opportunity to
Experience different ways of working across 3 practices
Different population needs with varying levels of deprivation, disease prevalence and age profiles.
Train to enhance own skills such as LARC, Drug Misuse, Minor Surgery and Research
Barry/ Y Barri is just 9 miles, 15 – 30 minute drive, from Cardiff and is steeped in history including a bronze age burial mound, roman remains, Viking raids and Norman manors.
The three practices are part of the progressive Central Vale Cluster of 7 practices.
Informal enquiries are welcome.  Applications, also welcome from experienced ANPs with an IP qualification, by CV to any of the Practice Managers, via email to:
Please note the closing date of the 16th August 2021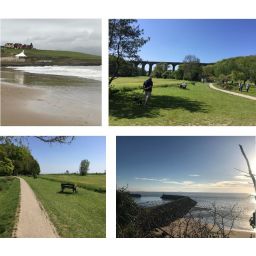 Apply