GP Practice Boosts Health Awareness with Community Events
08 March 2019
Dr Amir Ghanghro, Senior Partner at St. Davids Court talked to CAVGP about how reaching out into the community has improved the area's health awareness. 
"If mountain will not come to Muhammad then Muhammad must go to the mountain"
At St. Davids Court surgery, we have a significant number of registered patients from ethnic backgrounds and a large Muslim community. The need for a health promotion project was initially made apparent by a very low bowel cancer screening uptake in our locality, which was fewer than 20% compared to national average of 54%. We took on the role of bowel screening champions for the South West Cardiff GP cluster and started working on improving health education and screening uptake in our community and beyond.
The majority of the non-responders to bowel cancer screening invites were from an ethnic minority and this lead to us starting a bowel cancer screening promotional campaign. Having close links with the Muslim community, we at St. Davids Court surgery arranged a meeting with Imams, the Islamic community leaders of the local mosques, and Mr Kidwai from the Muslim Council of Wales. Healthy engagements from Muslim community leadership lead to our first health promotion campaign starting in June 2015. Helen Jessop from Public Health Wales and I went out to a mosque in Canton. We started out simply standing outside the mosque talking to people, giving out leaflets about bowel cancer screening and answered many general health queries the public had. This brought us closer to our community. We could see an engagement and in the following week we did a similar bowel screening event in a mosque in Cathays.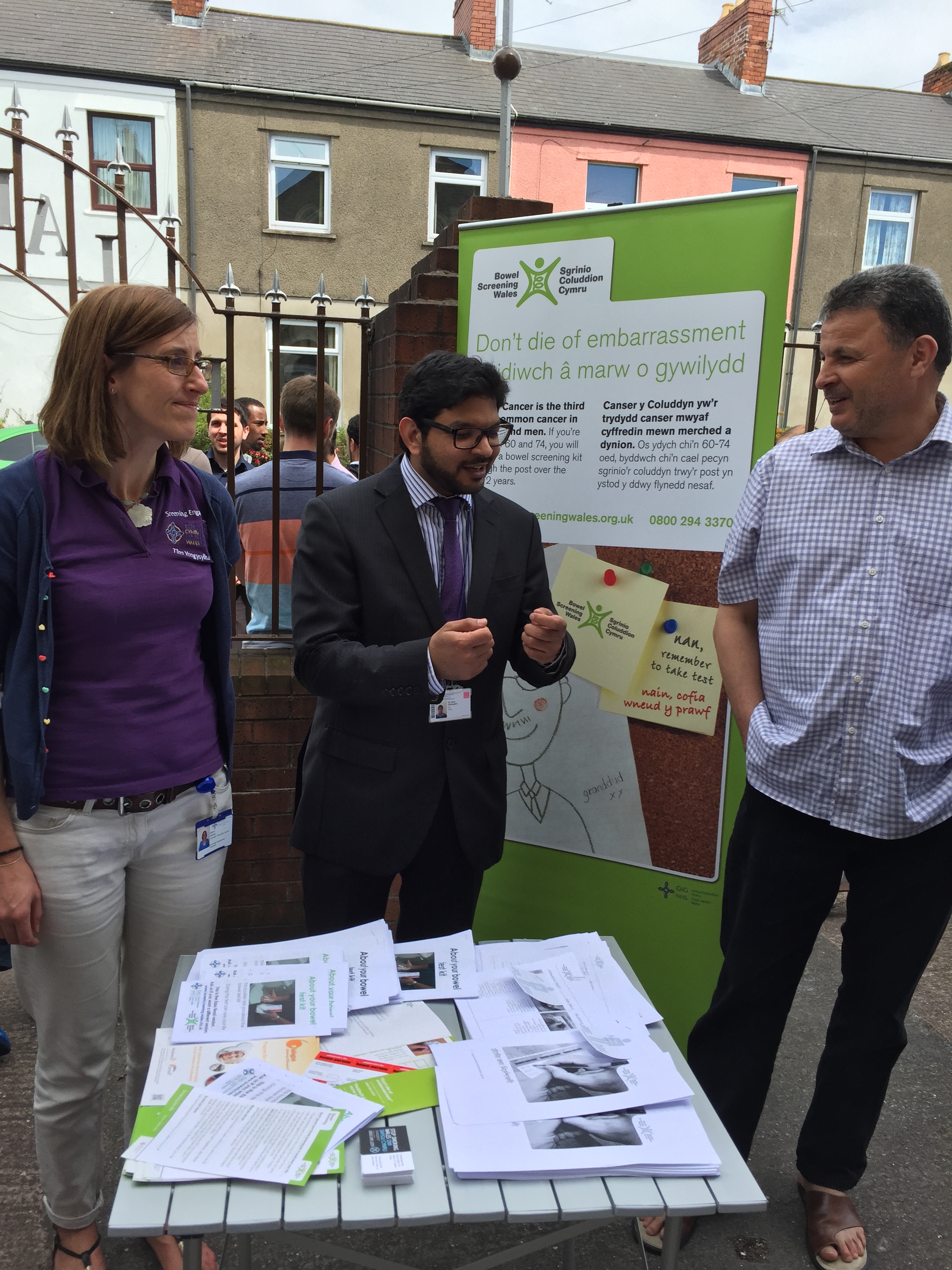 After the success of these two events the mosque committees asked us if we could organise more events so that we could reach more people. In March 2016, we planned a bigger health promotion event which would include health promotional workshops for men and women, blood pressure checks, blood glucose checks, bowel cancer screening, cervical cancer screening, breast cancer screening, immunisation, community pharmacy services, and smoking cessation services.  We had a very good feedback from not only from Muslim community, but also from colleagues who were involved in supporting the event.
Since our first successful large event in 2016 we have arranged regular health promotion events in various mosques in Cardiff. We have involved medical students and their GP tutors during their transcultural medicine placements and during one of our events we involved dieticians who would take referrals directly for the Diabetes XPERT Programme.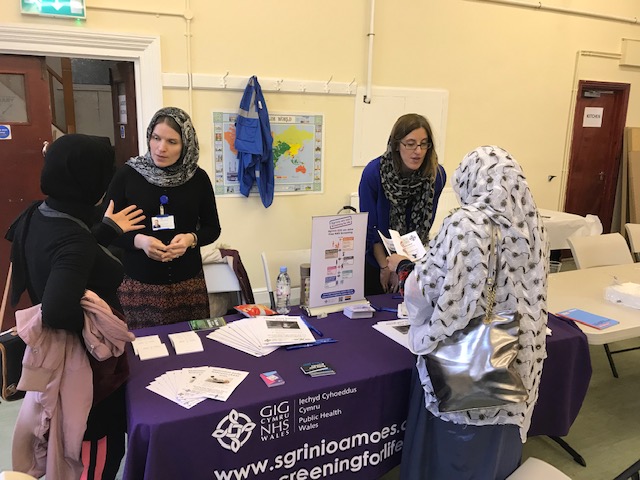 These successful events have lead us to believe that engaging with our communities in their own setting is a very effective way of health promotion. People from certain ethnic groups do not engage well with the traditional methods of sending letters and phone calls for medical reviews. We at St Davids Court Surgery believe that we need to do more than required to spread health awareness in certain ethnic populations and we will continue to strive to achieve this.
Dr Amir Ghanghro